"You get celebrity status everywhere you stop!!"
ALMOST SOLD OUT: Every Retro RV is a portable red carpet moment, turning heads and sparking conversations wherever you roll. But the opportunity to join this exclusive club is fleeting - less than 5 Retro RVs are available to order this year. Don't miss out–download the brochure by clicking the button below now.
GET BROCHURE NOW
"We love it."
"Dreamy."

"We're seriously impressed."
"Are these the coolest RETRO RVs in Australia?"
"Stunningly-designed motorhomes."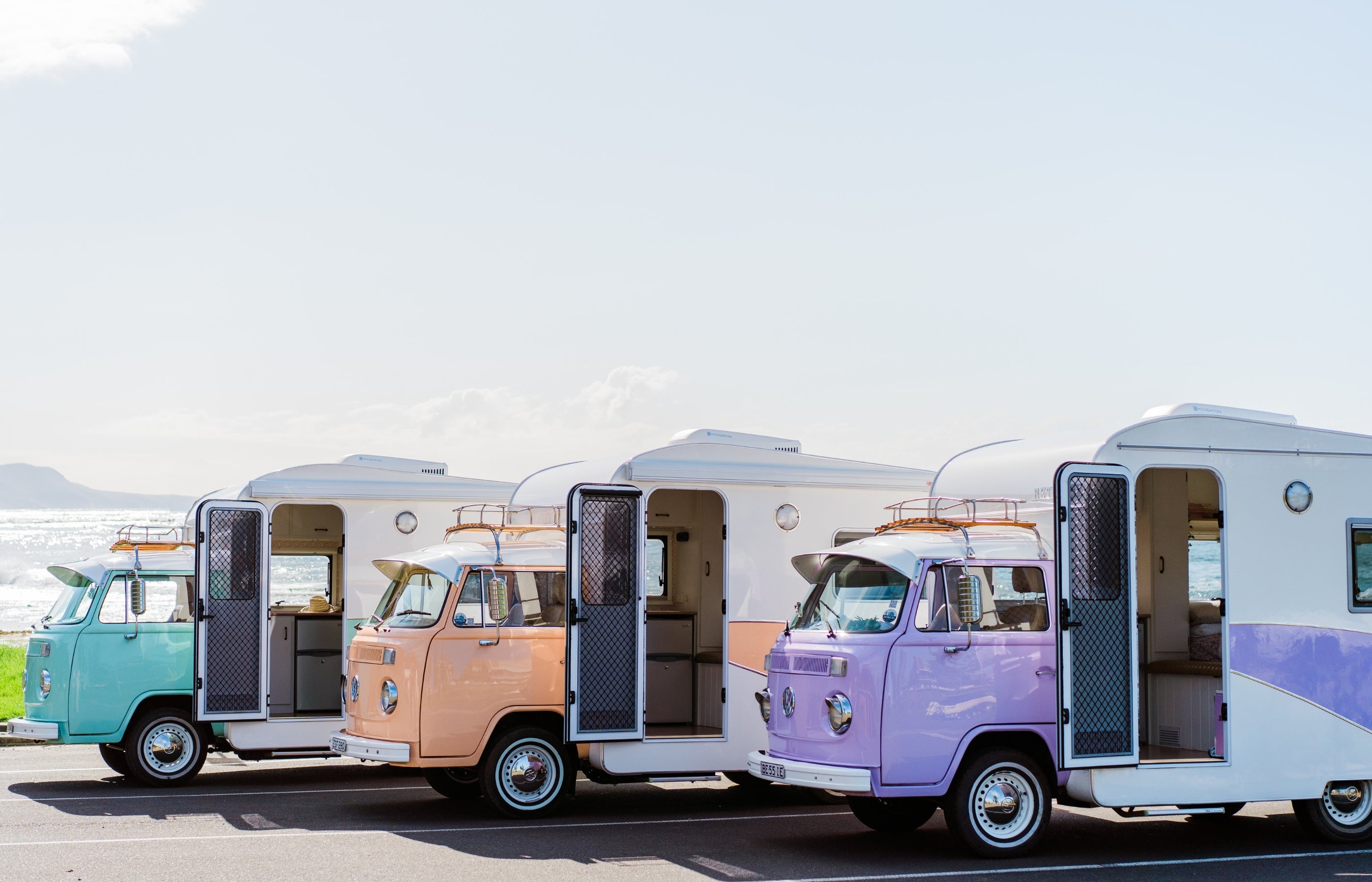 Stand Out From The Crowd
Say goodbye to the monotonous sea of beige and white RVs. Your Retro RV is your statement to the world - a testament to your individuality and your refusal to blend in with the boring.
GET BROCHURE NOW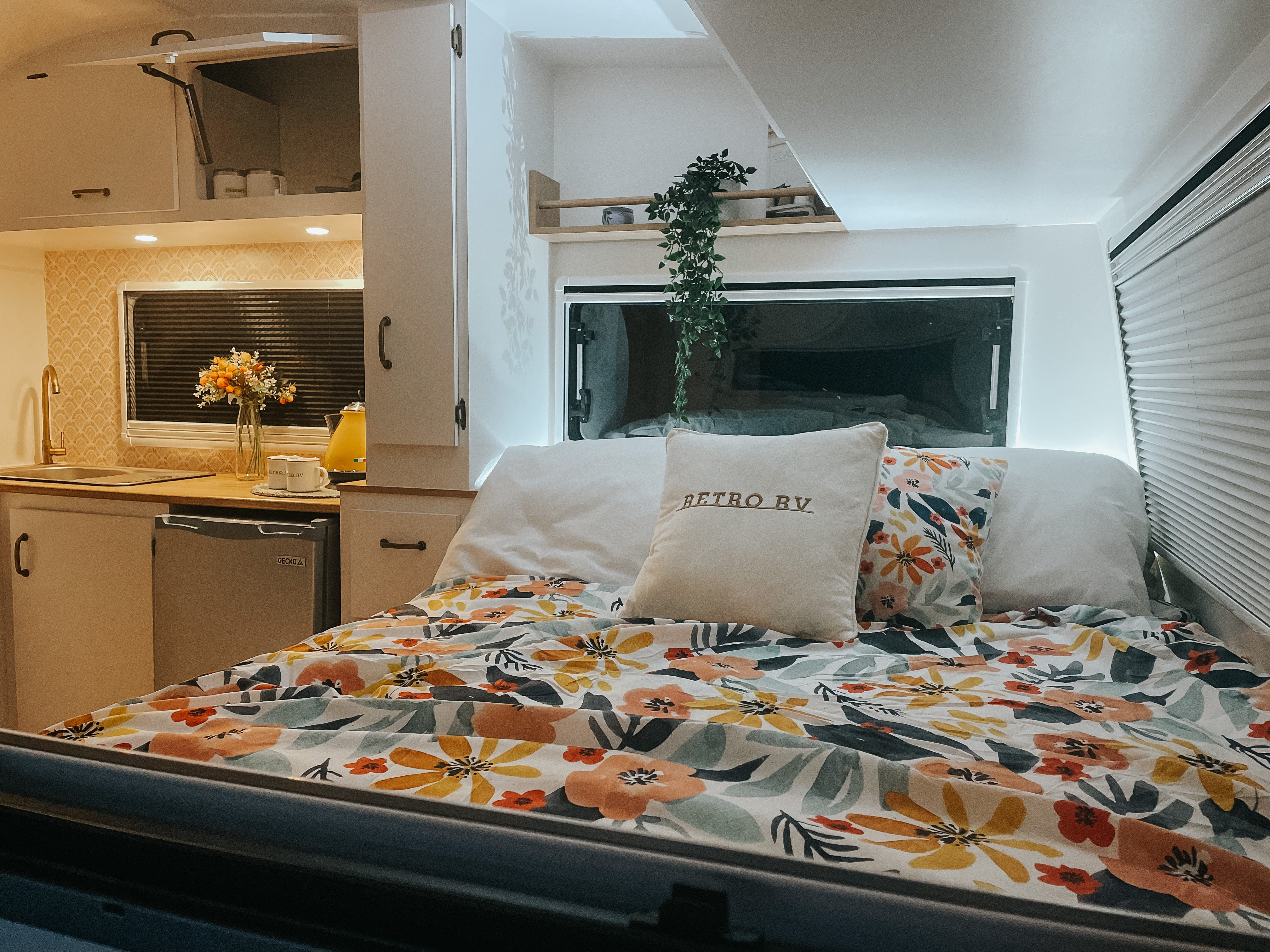 Easy, Effortless Travel
Who needs towing headaches? Who needs to pack down a dirty tent? The Retro RV offers a hassle-free travel experience, letting you focus on making memories, not logistics.
GET BROCHURE NOW
Superior Reliability and Efficiency
Forget about the old stereotype of unreliable vintage vehicles. Our Retro RVs are powered by advanced, fuel-efficient Subaru engines. Get ready to hit the road with confidence, knowing your Retro RV is as reliable as it is retro-cool.
GET BROCHURE NOW
Experience the Best of Both Worlds: Classic Charm and Modern Luxury
You've worked hard and you've earned your comforts. Inside your Retro RV, it's luxury all the way - a cosy bed, a fully equipped kitchen, modern safety features, all wrapped up in a vintage setting. Enjoy the freedom of the road without giving up your comforts.
GET BROCHURE NOW
How It Works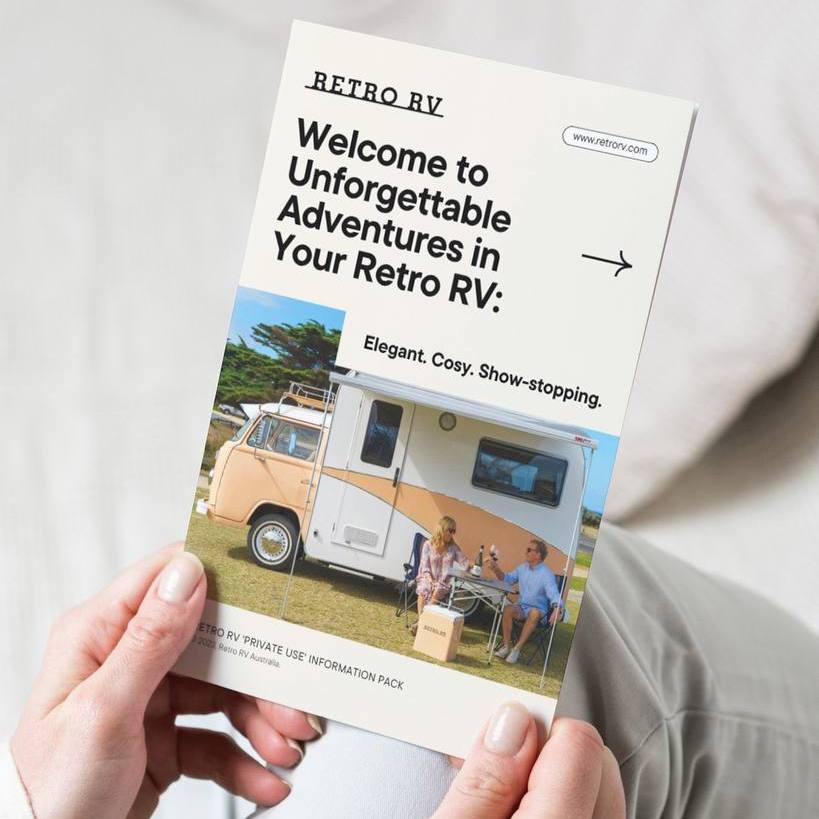 1. Download our brochure
Get your hands on our detailed Retro RV brochure and start exploring your future road companion.
2. Choose your style
From colour to model and optional extras (like rooftop solar panels), customise your dream Retro RV.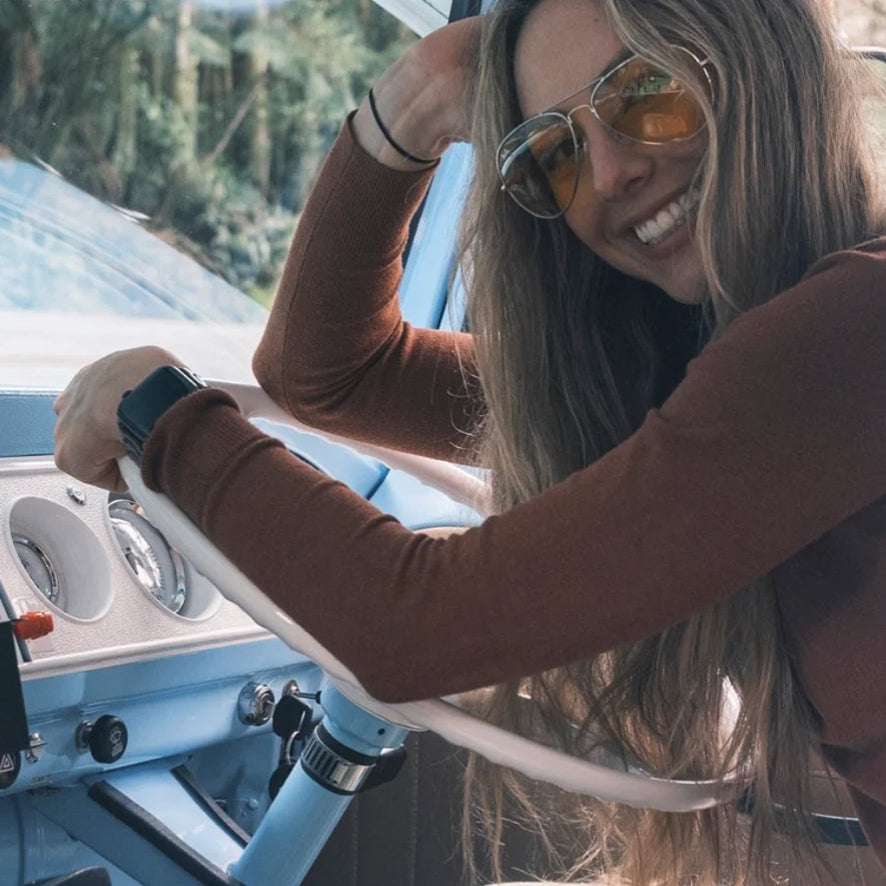 3. Lock in your Retro RV
Found your perfect style? Just order and anticipate the arrival of your dream machine. Picture it rolling up, shining and ready to kick-start your endless road adventures!
Love at First Sight
Prepare to fall head-over-heels for your Retro RV. As many of our happy customers can testify, it's love at first sight when you lay eyes on these vintage beauties.
GET BROCHURE NOW
Kirstie
"Super charming and was a show-stealing head-turner everywhere we went."
Jody
"Was everything we expected and more. Certainly a show stopper and everyone wanted to know all about it. The bed was comfy and had everything we need for the trip."
Yvette
"Beautifully presented and well set up for a wonderful experience of glamping."
Are Retro RVs difficult to drive?

Not at all! While Retro RVs maintain their classic exterior, their driving mechanisms have been modernised. This means you get the full vintage experience without the complications of driving an old vehicle.
Absolutely! Each Retro RV is fitted with a modern Subaru engine. This ensures excellent reliability and great fuel economy, without sacrificing the vintage charm.
I love the classic look, but what about comfort and amenities?

While Retro RVs embrace a vintage look on the outside, they're packed with modern comforts inside. Everything from a comfy bed to a fully equipped kitchen is at your disposal, ensuring a luxurious experience.
Safety is our top priority. All Retro RVs are fitted with modern safety upgrades and undergo rigorous safety checks before they hit the road.
How many Retro RVs are available?

Retro RVs are limited in number to maintain exclusivity and quality. We recommend downloading our brochure and placing your order promptly to avoid disappointment.
Can I customise my Retro RV?

Yes, you can! From choosing your colour to adding optional extras like rooftop solar panels, you can customise your Retro RV to match your style and needs.
How can I order my Retro RV?

The process is simple. Download our brochure, choose your style and place your order. We'll take care of the rest! Get ready to hit the road in style.
What if I have more questions?

We're here to help! Feel free to contact our customer support at hello@retrorv.com for any additional questions. We look forward to assisting you on your journey to owning a Retro RV.
Snap Up Your Retro RV Before They're All Gone
Download your brochure now and get closer to owning your own piece of timeless luxury. Your stylish, comfortable, and endless road adventures are waiting.
GET BROCHURE NOW