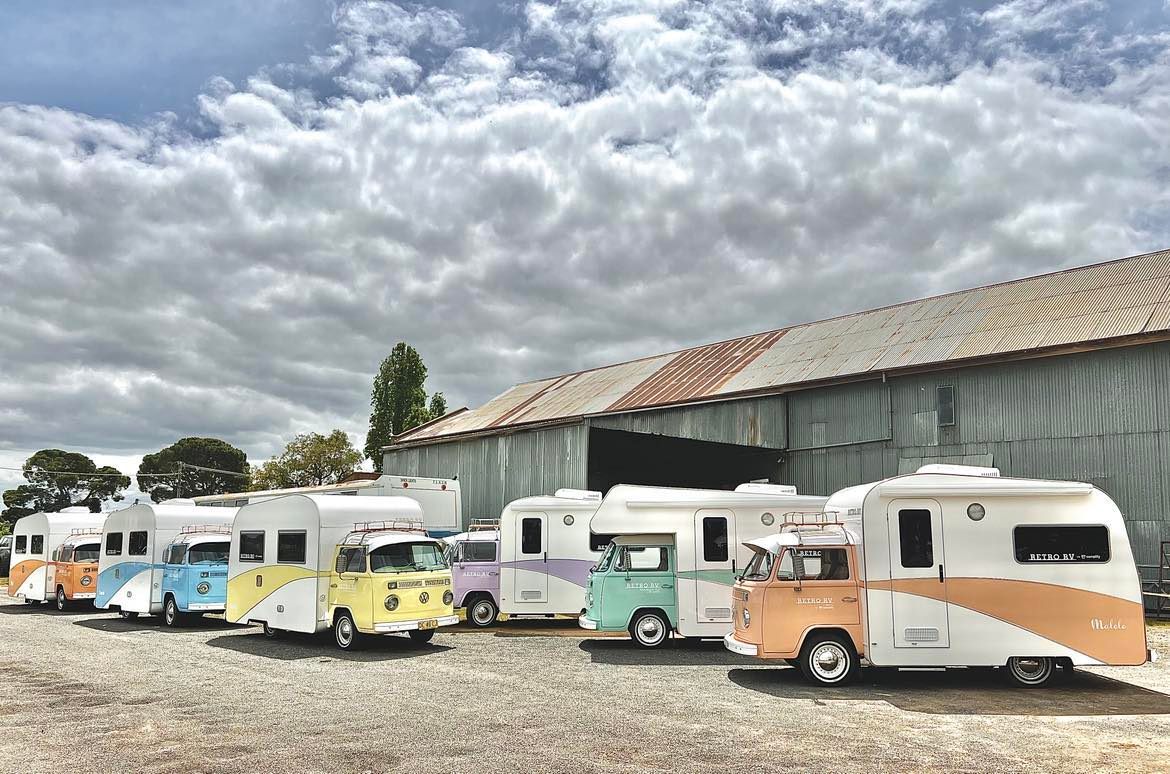 The perfect motorhome for your getaway.
Whether it be a weekend away or an extended road trip, we have the modern comforts you need combined with the charm of days gone by, to make your adventure unforgettable!
HIRE A RETRO RV
Awesome hire, easy handover and you get celebrity status everywhere you stop!! We can't recommend this highly enough. Book now! You will love it!
What a fabulous weekend we had with our staycation in the Retro RV, they are impeccably presented, delivered to our door could not ask for better service. Amazing!
Daisy was amazing! Beautifully presented and well set up for a wonderful experience of glamping. It is a real treat to stay in such a comfortable retro van. We would highly recommend and would love to do this again.
Owning your own business has never been easier!
We have created a simple, hassle free, profitable business model that works! Retro RV franchise opportunities are available worldwide.
BECOME A FRANCHISEE
As seen on.